Esea Group
ESEA is the partner to develop new automatic manufacturing process for advanced composite materials, managing the whole process and handling different technologies for all kinds of applications in aerospace, defence, energy, H2, and all industrial sectors.
Since the founding in 1980, ESEA installed more than 600 tailored production and testing machines.
ESEA is a global supplier in the USA, Japan, France, United Kingdom, Germany, Sweden, Russia, China, India, Argentina, Korea and many other countries.
ESEA headquarter is located on its own factory (11000 square meters), in Italy, in Chieti Area, which offers ideal conditions in terms of institutional care and qualified human resources, a mix of factors that are decisive for a fast growing company able to fulfil any market request.
ESEA headquarter houses engineering and design departments (mechanical, electrical and software design department), manufacturing departments, testing department, technical centre, assembly and service departments.
The ESEA service department is able to support the customers during commissioning on site, offering a collaborative system of remote assistance, via Augmented Reality, to carry out highly accurate remote diagnostics, minimize downtime with reduced service response time, with undoubted advantages in terms of time and cost containment.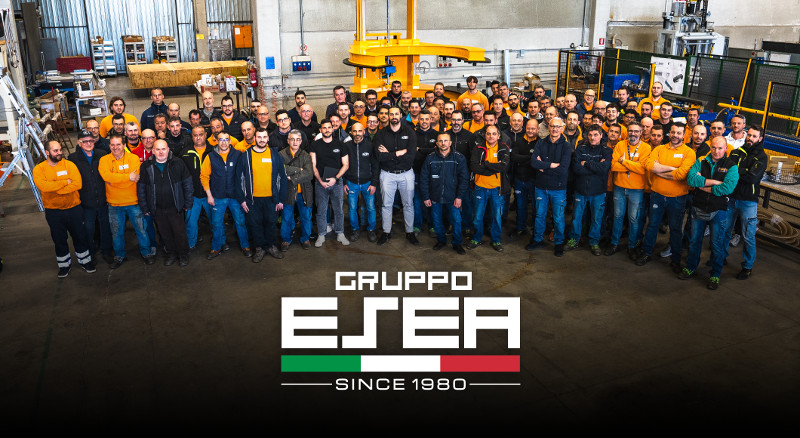 Our 150 skilled employees, our manufacturing competences and engineering leadership have driven our success and will continue to drive us in the future.
Our machines are designed using unique knowledge and designs, based on tried and tested solutions and innovative approaches developed by the ESEA technical centre.
The ESEA Technical centre is a unique combination of machines, software and experiences for composite materials. ESEA Technical centre supports our customers from the beginning of their project with the definition of the design of the part up to the design of tailored equipment for its smart manufacturing.
ESEA produces high quality tow preg machines filament winding machines hydro testing machines for H2 CPV (type IV), fast heating munition testing machines (standard NATO AOP 4240) and slow heating munition testing machines (standard NATO AOP 4382)
ESEA is developing an AFP robotic machine and a Filament Winding robotic machine for the production of cryogenic tank (type V) for the aerospace industry.
ESEA's mission is to supply efficient, reliable and intuitive manufacturing equipment to the composites industry, with the aim of developing long-term commercial partnerships.
UNI EN 1090-1 [exc3] certification [exc3]
UNI EN ISO 3834 certification
Policy for the Company Certification